freed0 – Morning all, how is everything going?  Glad we are not in that old data center any more.  There were those odd smells in there.
Chief Architect – We have to move again.
freed0 – Yes, it is a lovely day outside, I think I might just wander aimless around the parking lot.  You know I have to stay in shape for those rant walks I do with David.
Chief Architect – We have to move the Data Center again.
freed0 – lalalalalala
Chief Architect – It is happening in two weeks, we have been preparing for months while you have been hiding in your basement watching Anime
freed0 – Hey, it was classic Gatchaman!
Chief Architect – So, you need to inform everyone.
Stew – We should tell everyone the day after we are completed, much like all the Power Outages!
Senior Analyst – [Smacks Stew], bad Stew, bad, bad Stew
Introduction
Well, I hope everyone remembers last year when we moved successfully.  At that time we acquired a larger space and started the arduous process of negotiations on what will really happen to the new space and how the move will take place.  Move forward ten months and we finally have a set in stone move date.  Even that was possible to change as of this week, but now everything is going if we like it or not.
Outage
Planned downtime:  2017-10-27 to 2017-11-03
Everything will go down on the morning of 2017-10-27. We are planning to have everything back and running with full operational capacity in place by 2017-11-03 only sliding into the weekend in the event of unplanned complications.  The team will work to get services restored earlier if possible.
The Bad News
For about a week, our processing, analysis, and data repositories will be offline. That means there will be no reports, no malware analysis, no downloads, no API… in short, nothing will be available during that time. But sorry to all the black hat wearers out there: we'll be back and bigger than ever, processing more malware, scanning faster, and sending out even more reports to those that fix the problems we find.
Did we show you the beautiful pictures of our current place?  It is so nice.  It almost makes you want to live there, except for the need of a parka.  Maybe the Norwegian team members can live there.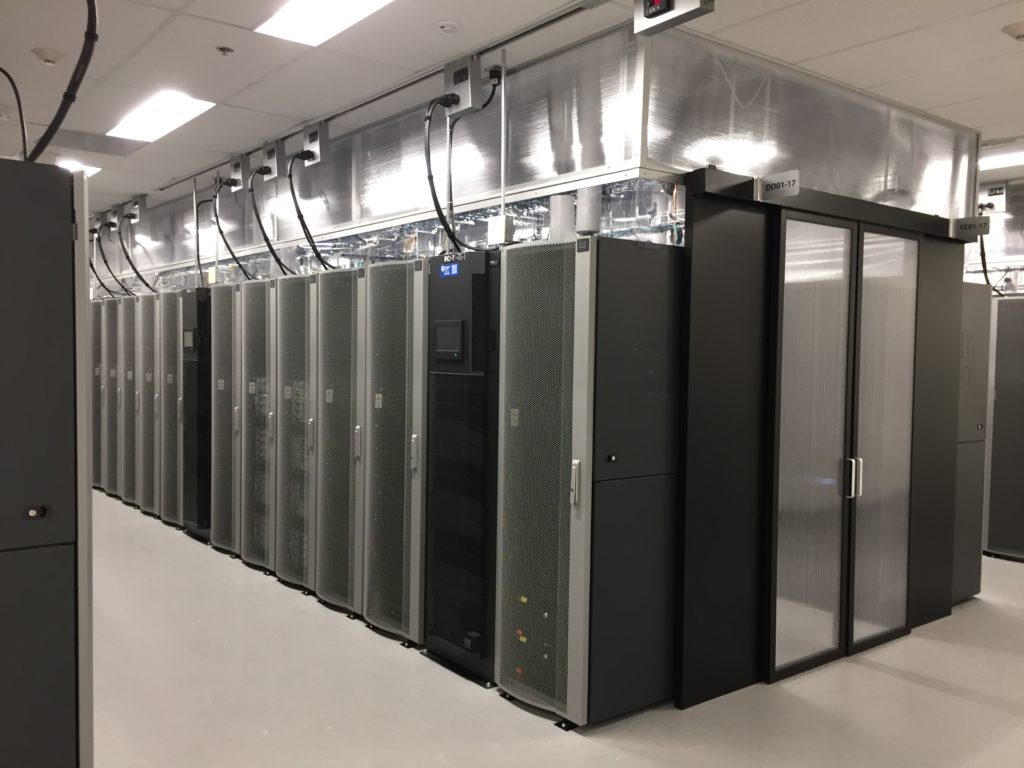 The Good News
The new space will be just and pretty and using the same racks and pods, but a different cooling system since we will be moving to a raised floor this time.  We will enjoy a 10% increase of physical space as well as a 15% increase in power and cooling capacity, plus adding in four additional racks for us to fill.  Overall it will be a nice space and we will include pictures once completed, but it will all be fine and work out well for us and all of you.
How can you help?
Currently your reports are created from our scans of 3.7 billion routable IPv4 addresses on ~30 ports daily, sinkhole collection of victims, and process around a 0.5-1.5 million malware samples per day, distribute 30,000 to 40,000 daily reports to 90 National CERTs and 4500+ customers, and generate some 120,000 charts daily.  As a US 501c3 non-profit organization that does not charge for its services, we survive through tax deductible donations, sponsorships, as well as funded project work to expand out what we are able to do.  We share our data for no cost with direct network owners and National CERTs all over the world. We do not ask for credit, only the occasional support. If you think you might be able to help us out, please contact us by email at admin*at*shadowserver*dot*org.
Conclusion
This is just a part of business.  We just have to roll with it.