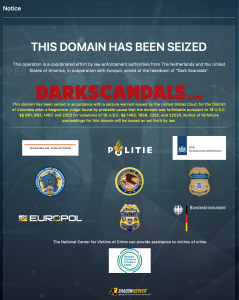 The Internet has delivered incredible benefits to the world, often reflecting the very best of what humanity can achieve. Sadly, the reverse is sometimes also true. At The Shadowserver Foundation, we don't usually engage in dealing with content-level issues. There are other organizations who specialize in those areas. Instead, we usually focus on combating large scale abuses of Internet infrastructure – whether by malware, botnets and vulnerabilities, or through compromised or misconfigured systems. We always try to counter those who seek to exploit victims for criminal gain.
However, there is one area of content that we all universally abhor, regardless of who we are or where we come from: child sexual exploitation. We all have a duty to protect children from some of the horrific abuses that tragically still do happen. When confronted, we are compelled to do the right thing.
We were recently approached and asked to assist multiple international Law Enforcement agencies, who were seizing the awful darkscandals(.)co and darkscandals(.)com websites. These sites were allegedly operated by "Mr Dark", who apparently provided video packs in return for $1.6M of cryptocurrency payments or other uploaded exploitation videos. This investigation evolved from the previous October 2019 takedown of South Korea-based site "Welcome to Video", which U.S. authorities described at the time as one of the world's largest child pornography websites. A user who admitted to downloading videos from that site also allegedly used the "DarkScandals" site too.
We were more than happy to help our international Law Enforcement partners with technical support, DNS reconfiguration (under court order) and providing the infrastructure for hosting the seizure splash pages. These sites promoted the vile sexual abuse of children. We are not here to be censors, but this was an easy decision to support.
A single line from Europol's press release says all that you need to know about this particular operation:
"The site had more than 2,000 videos and images and advertised that it offered "real blackmail, rape and forced videos of girls all around the world."
We are proud to have been able to assist Law Enforcement in our small way and to be associated with those charged with professionally investigating these sorts of very unpleasant crimes. It is not an easy job that these hard working officers and prosecutors have to do, and certainly not a job that most of us would wish to do ourselves. We should therefore all be thankful that Law Enforcement is working hard to protect innocents and investigate those who distribute such materials via the Internet. When they ask for help and support, we should all be ready to offer it.
As one of the investigators said: "The types of crimes described in this indictment are the most disgusting I've encountered in 30 years of law enforcement. It is a special kind of evil to prey on and profit from the pain of others" – Don Fort, Chief, IRS Criminal Investigation.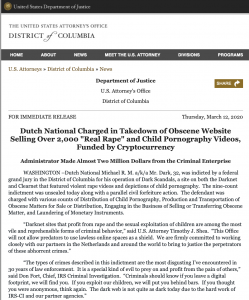 A Dutch national was arrested as part of the operation. The US court documents can be found here.
With the successful seizure and take down of these sites, multiple Law Enforcement agencies have once again shown how they can act effectively across international borders, to achieve great results. In this operation, multiple agencies worked effectively together. The team included a number of US authorities (Internal Revenue Service-Criminal Investigations, Homeland Security Investigations, Department of Justice) together with the Dutch Police (Politie), the Dutch Fiscal Intelligence and Investigation Service (FIOD), Dutch National Prosecutor's Office (Openbaar Ministerie), the German Federal Criminal Police (Bundeskriminalamt) and Europol. Congratulations to all involved.
We hope that every victim portrayed on these sites finds the help and support that they need. We also hope that every former user of these sites will worry more, sleep less and maybe one day receive a knock on their front door.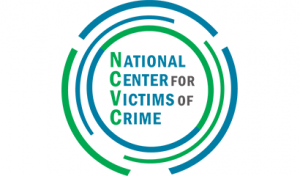 The National Center for Victims of Crime can be contacted through https://victimsofcrime.org